Simple, Intelligent Marketing Solutions – Done!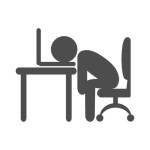 Are you banging your head on your desk, again?
Are you avoiding your website because lifting the 'hood' and digging into WordPress scares you?
Are you anxious about email marketing, hearing from everyone that 'you need to build a list' – but the only list you worry about everyday is your growing to-do list?
Stressing because you KNOW you need to work on your outreach, your publicity, your promotion, your …. MARKETING!
Does the very word 'marketing' just stress you out or somehow feel 'wrong'?
Stop worrying! Your marketing mess can be gone
Solopreneurs, you can grow your business and more easily manage your online presence with a simple, clean, modern WordPress website, and while they can be easy to create, sometimes you just don't have the time or want to learn it all yourself.  You need to write client-attracting copy for the pages of that simple site, but what should it look like, what should it say and how can you connect with your clients when you've never been a marketing copy expert?
Have you thought of Done-For-You Marketing Services?
Let me do that marketing work for you! I can:
Help you tell the compelling, engaging, motivating story of your business or organization
Write your marketing message, client-attracting copy for your website or your email newsletter
Set up that email newsletter so you can follow-up with prospects with ease and look good doing it
Create branded graphics for you to use on your site, your emails and social media
Build you that simple to update, sharp looking WordPress-based website you need to be found online
Create awesome, professional video animations and simple explainer videos for your business.

Strategic Marketing Plans
Let's do a needs analysis together, work on goal setting for your marketing, make sure your strategy in on target. Or maybe you need a content audit or to revamp your social strategies.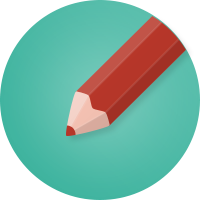 Writing
Let me handle your copy-writing for  your website, email campaigns, press releases, brochures and even speeches. Need to get some fresh content on your blog? Want to make sure it still sounds like you? Let's talk 'ghost writing', it's not scary at all!
Content Creation
Hit writer's block … permanently? Not a fan of photo editing or graphics? I can create attractive social media images to share, do a basic visual design for your brand, give you blog post templates, produce some video marketing for you.
I can do simple animated videos to explain your business, tell your story or promote a new service, as well as create stunning logo animations you can add to any of your own videos. Check examples I've done with my IntelliCraft logo. It might even be possible for me to come to you and do a custom photo or video shoot for less than pro prices! Contact me to ask.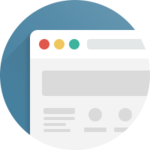 WordPress Design
WordPress website consulting for solopreneurs – basic, professional, simple, clean designs installed and set up for you to take care of easily.
You save time and energy. You avoid headaches. You do what you do best for your clients and let me handle the rest.