Strategy First = Smarter Marketing
The IntelliCraft Research approach draws on research, best practices, professional expertise, library experience, nonprofit tips, and lessons from marketing and advertising in the for-profit space.
I've learned the 'dialects' and 'flavors' of marketing and library-ese. I can work with you on strategic marketing, communications, branding, creative briefs, social media, video marketing, promotion, sales, customer service, outreach, assessment, programming, patron needs and more.
I am a consultant, coach and trainer – let's create custom packages based on your library, system or organization's needs. I have a wide network of info pro colleagues and consultants who can also join our team to bring extra expertise to solving your library's challenges.
Consulting Services Include:
Market research– needs assessment, analysis, data collection, community involvement, focus groups, stakeholder + patron interviews; online surveys; brand assessments; plus secondary demographic research
Branding – brand audits; advice on designs, logos or brand packages; developing unique value propositions
Marketing Communications – communications audits, content inventory and audits, resource evaluations; communication plan advice and creation; strategic marketing plans – development of, or facilitation of creation with administration and staff
o   Interactive process of plan creation – starting with goal + objective setting; strategy alignment with tactics; targeting, segmentation, persona development; positioning statements, creative briefs, message development
o   Integrated marketing communications – holistic plans – across channels or platforms (social media, print, collateral, signage, websites, email, public relations, promotions, paid advertising)
Teaching, Training – delivering workshops or seminars on multiple aspects of strategic marketing – brush up on skills or learn new ones; find out how trends can affect your marketing; learn what best practices your library can take from the overall marketing world
Every Library Is Unique, Every Project Is Unique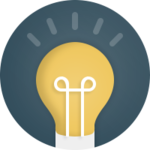 Proposals, deliverables and expectations will be unique to each project. They will be tailored to your specific project and your library needs, as well as budget.
We work together to set project requirements, schedules and additional resources needed. Everything is outlined clearly so we're on the same page. Communication is key, not just in marketing but in all marketing projects.  So, we will work out all milestones, deadlines, team responsibilities and check-ins to keep your project on track. Together we will manage the big picture and all the important details.
This is Collaborative Consulting
We don't do it all for you, we do it with you.
This is about creating systems, strategic plans and an environment that can be adjusted  and replicated. Systems that work for you and your staff, that you're happy to implement and own. But all organizations need training, tools, and tactics to let them achieve results that work for them.
I want to collaborate with you and your library to achieve results that make your library stronger, shining like the star it is.
Contact me today [or fill out the form below] to talk about how our collaborative consulting approach to strategic marketing can help you.