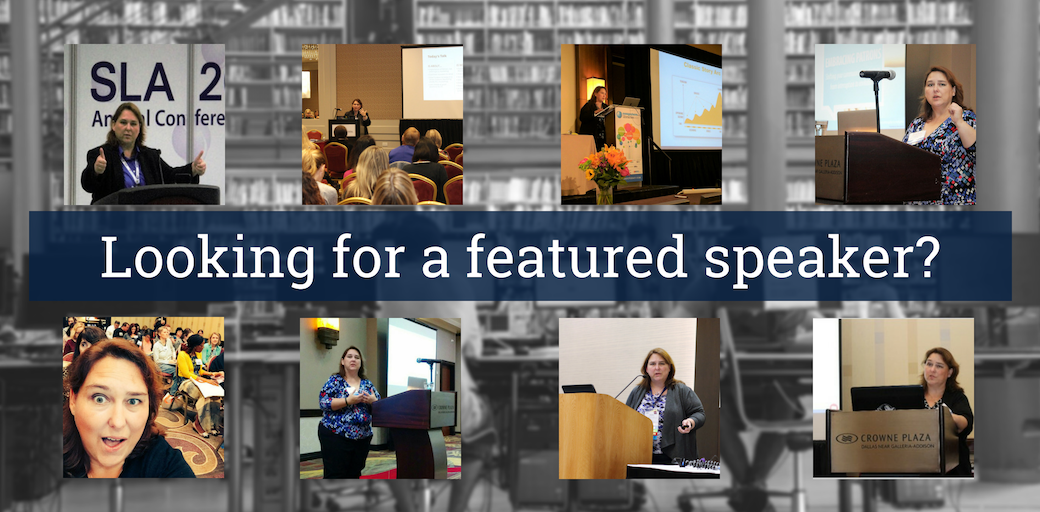 I Want To Speak At Your Next Library Event or Conference
In addition to training for professional development, in-service, or as part of continuing education, I love speaking to groups at conferences, summits, or events from libraries, library consortia, and library or professional associations. Seriously, I'm a bit of the stereotypical library pro introvert, but also one who loves public speaking! I've been speaking or up on stage from a young age. I actually have a trophy I won back in high school, from an English chapter of Rotary Club. See, now you can say you're hiring an award-winning, library marketing speaker. 😉
Who I Love Working With for Speaking Engagements:
State, regional, or national library or information professional associations. Trade groups, and related conferences or summits
Library consortia or member groups
County or regional library systems
Classes – from community college, to college libraries, or LIS programs
Topics for Speaking Engagements
Many of the same topics that I deliver via webinars or workshops can, and have, worked as conference presentations, panel talks, and keynotes. See my training/workshops page for some of those popular library marketing topics and my publications page for a list of past events. I also love working with organizations or conference teams to deliver a customized talk to better suit your event and audience. Afterall, I'm an info pro and I get into doing research on new topics!
If your organization wants a more in-depth look at current marketing trends, hot tech to be aware of, or building marketing skills for your staff, please check out my training/workshops page.
Popular Topics Include:
Marketing FUNdamentals or Marketing 101 Refresher
Setting SMART Marketing Goals
Content Marketing – Make it Work for Your Library
Strategic Storytelling as Library Marketing and Advocacy
Top Marketing Tech and Tools to Know
Lights, Camera, Action! Telling Your Library's Story on Video
PR 101 – You Can't Just Throw Press Releases Out There!
Avoid The Top 10 Marketing Mistakes Nearly Every Organization Makes
Not Another Boring, Cluttered Flyer: Graphic Design Tips and Tools Round-Up
Speaking Arrangements/Logistics:
I'm passionate about the topic of library marketing and I want to work with organizations to deliver valuable, timely educational content. As a professional who's been in and around the library and nonprofit worlds for quite some time, I recognize our fields have budget worries and/or policies about paying for outside speakers. I'm flexible and willing to work with all organizations' or events' budgets. I prefer that we have a discussion on honorariums and travel expenses so that we each respect my time, skills, and travel.  Let's talk about how we can best work together.
Organizations I've Worked With/ Events Where I've Spoken:
CILDC (Computers in Libraries, D.C.)  AIIP (Association of Independent Information Professionals) Amigos Library Services  LMCC  (Library Marketing and Communications Conference)  LCC (Library Communications Conference)  LMC (Library Management Conference)  ALISE (Association for Library Science Education), ASIST (Association for Information Science and Technology), SLA (Special Libraries Association), ALA's RUSA division, LILRC (Long Island Library Resource Council), MLS (Massachusetts Library System), TBLC (Tampa Bay Library Consortium)
Speaker's Bio [see also my About page]
[short for social]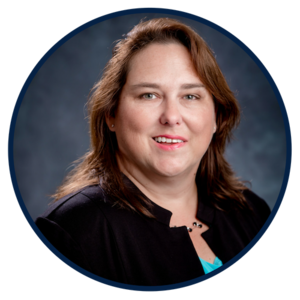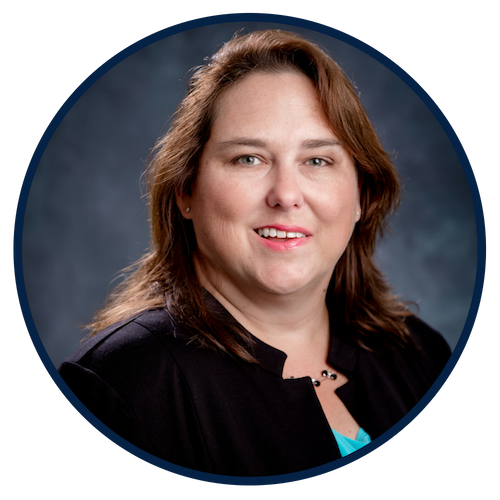 Jennifer E. Burke is the president of IntelliCraft Research LLC, a marketing consultancy and training company outside of Philadelphia, PA. She's known online by her alter ego, The InfoHound and as a marketing soothsayer, strategic storyteller, and library marketing expert. She helps clients put strategy first and stop the tactics carousel for smarter marketing, fewer marketing headaches, and a more compelling message.
[longer bio]
Jennifer E. Burke is president of IntelliCraft Research LLC (www.intellicraftresearch.com), a strategic marketing consultancy for libraries, in Philadelphia. She holds a B.S. in Communications with a TV/Film minor from Northwestern University, an M.S.L.I.S. from Drexel University, and spent 5 years as an IMLS Fellow in Drexel's Information Studies Ph.D. program working on digital libraries and education. As a former advertising/marketing executive she's capable of speaking, and translating, both "marketing-ese" and "library lingo". She helps libraries and info pros to become more strategic storytellers, to put strategy first, and avoid marketing headaches. She leads workshops, courses and webinars across the country for libraries and info pros to be strategic storytellers. For the last 3 years she has been the author of Info Today's Marketing Library Services newsletter "Tools You Can Use" column and hosts a monthly 'Marketing Tool Talk' webinar series. She's a member of multiple library professional associations/chapters, served as the Director of Marketing on Board of Directors for AIIP, has advised the open-access Marketing Library Journal, and is currently President of the Board for the nonprofit Library Marketing Conference Group (which puts on the successful Library Marketing and Communications Conference). Her email address is jburke@intellicraftresearch.com.