Exhibiting at the STC InfoSummit in Phoenix for AIIP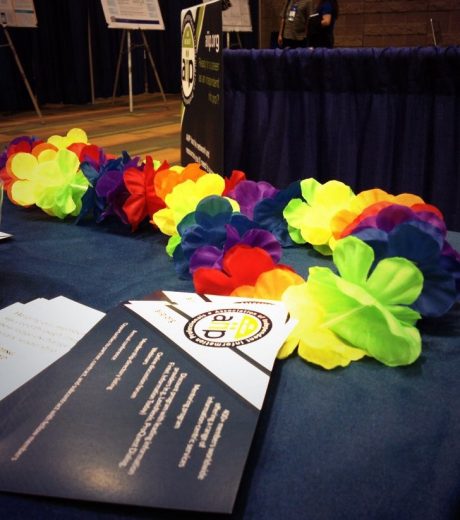 On the road again!
Not long after returning from Baltimore and I was headed out west to a city I'd never had the chance to visit before – sunny Phoenix, AZ. Maybe I'd get a chance to cross another baseball stadium off my bucket list?!
Representing the AIIP Exhibit at STC's 2014 Info Summit
I was in Phoenix in mid May to represent AIIP and staff their exhibit booth at the STC (Society for Technical Communication) Info Summit. It was AIIP's first time at STC's annual event.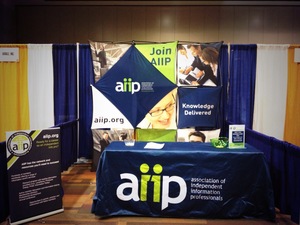 The STC Info Summit had a very impressive array of topics in their tracks of programming that would appeal beyond those identifying as a 'technical writer'. In fact many of the great members and attendees I met during the STC summit don't consider themselves just 'writers' or even very 'technical'. They are content strategists, 'content wranglers', information architects, instructional designers, constructors and providers of knowledge bases, software manual writers and editors, XML specialists and more.
STC states in their mission that technical communication is "the discipline of transforming complex information into usable content for products, processes, and services."
There is so much overlap between the many facets of STC and what information professionals do in information centers, corporate libraries, metadata work, knowledge management and as consultants – that the partnership with AIIP makes tremendous sense.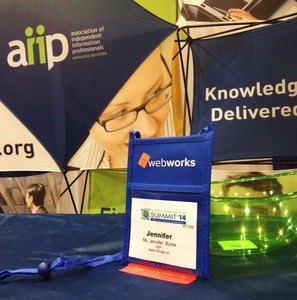 I hope at some point the future to take advantage of the professional development and learning opportunities that STC provides as I could benefit as a strategic marketing consultant with a content focus. (I know I'm looking forward to reading and picking up great tips  on content strategy from the books I bought from XML Press and others at the STC 'bookstore' in the Exhibits hall.)