Easy Ways for Your Library to Get Started With Video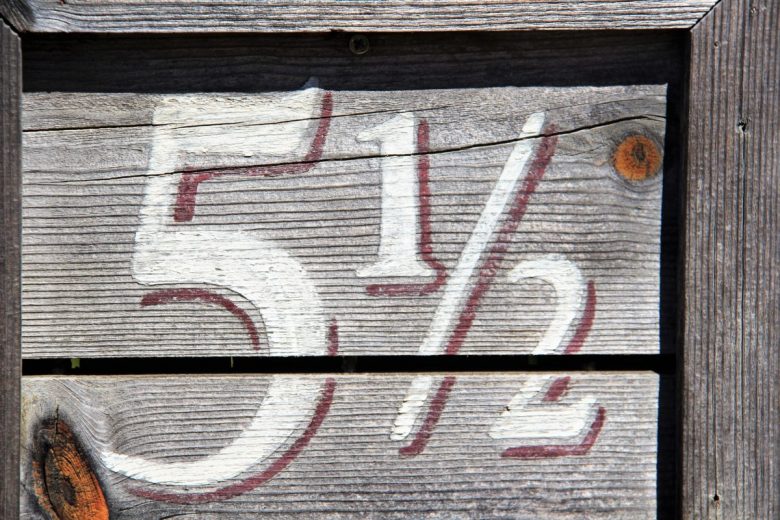 5 Easy Ways For Your Library To Get Started With Videos for Marketing – TODAY!
So, I've told you that video is booming. It's proving to be a fantastic tool for marketing, for nearly any type of organization, and that includes nonprofits like libraries. I mentioned the stats, the research and that Google LOVES videos. No big surprise there considering it owns the largest video site in the world and the 2nd largest search engine, only to itself – you know, YouTube. So Google gives extra love and preference to videos when it comes to search results.
All of that means that marketing with video is still rising, and it needs to be an increasingly important part of marketing plans. You do NOT want your library to be left behind in the realm of video.
Let's get started with some easy ways to make video marketing part of your library's overall marketing strategy and get it integrated in your plans.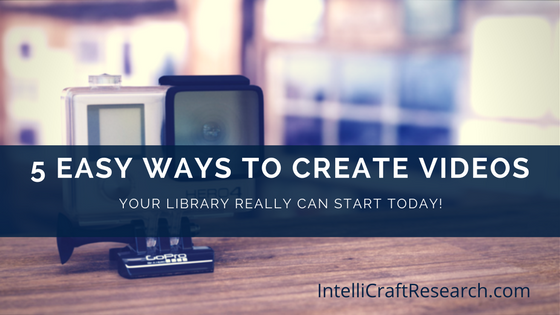 Live Streaming – Streaming is so hot, easy to do, and pretty forgiving right now – you don't have to be perfect, just show up. Stream a little bit of a library event, stream story time, stream a Q&A, stream an author event or stream a book-talk. Test it out. If being on-camera isn't your thing, skip Facebook Live, Periscope, Snapchat and the other popular streaming tools for now. There are other ways to make use of those streaming options. [ Psssst … make sure you're on my email list – see below – or follow me on social. I'm going to be starting something new with live video very soon!!]
Video Blog Posts – If you have a blog on your library website, perhaps start by adding a video to several of your most popular posts. The video doesn't have to be high production or whiz bang. It can be you narrating your blog post over accompanying images as a slide show. Or you could do a 2 minute video adding tips, extra resources or related material to a post. Keep it short and sweet to start. You just want to start getting extra traffic and Google-love from what is already good content on your site.
Curate/Share a Video – You don't even have to create your OWN video to benefit from using video to promote your content and your organization. If there's a really good video (or several) that already exist on the topic of a blog post, a review, a resource page – use those! Embed the link to the relevant videos on your site and provide added value for your users.
Personalized Social Videos – Use the demographic and psychographic information you have about users, patrons and visitors to your library's website or fans on social media accounts to create more targeted videos. Create several that each 'speak' directly to key segments of your users, in their own language, common terms, preferences, likes, hobbies and interests. Use images and vocabulary they easily identify with. This can get your more engagement and sharing of each video.
Still hitting a wall on what type of video to make first?
How-To Videos – You can never go wrong with a "how-to", a demo or a tutorial. I'm sure you already have pages or blog posts on library resources and tools that give explanations or walk patrons through how to get the most from the resource. I'm willing to bet many of you have videos for this as well! That's sort of what screencasting software is for, right?!

But what about making a shorter version of a "how-to" with the purpose of sharing it widely to promote your library and bring attention? Maybe showing just how easy a tool is, or a new 'hack' to a patron favorite – a 'did you know?!' video.
Remember it's better to have more and shorter videos than a giant, long tutorial that might lose your user's attention too easily – especially if you are using that video for library marketing. Shorter videos also let patrons/viewers more easily follow your steps or watch the video over and over to learn from you.
Organize Your Videos
When you add videos to your arsenal online, you may want to create a specific video category on your site. This can help point visitors, as well as search engines, to your videos. For the visitors and fans who prefer to consume quick bites in a visual manner, they can go direct to their preferred format. Don't forget to add the appropriate keywords and tags to the videos and to any pages where you embed videos, as well as the archive page for the video category. Again, this helps increase your exposure in search engines.
Promote Your Videos
Once you've created your first videos specifically for marketing, don't forget the marketing part! You need to share and promote that video EVERYWHERE. On all your library's social media accounts, in an email newsletter, on your home page, in local community groups – anywhere your patrons/users or potential library visitors are hanging out online. And you need to share it again, and again – promoting content isn't a one time thing.
With a little practice and a lot of promotion, videos will help you will greatly expand your library's reach. Traffic (online) from videos can bring in new website visitors, and lead to traffic (offline) of library visitors; all thanks to your new video marketing efforts.
Need to learn more about how to quickly create effective videos without studying to be Spielberg or breaking the budget on equipment? I've got you covered with a new series of online training – webinars, handouts, mini-classes and bonus materials. Sign up to be first to learn when the classes launch!